Making a positive impact one tree at a time
Climate change is complicated, and we are all still working out the best way to be truly sustainable. But, what we do know is that businesses must do something now, to start to offset the impact we all make on our planet.
To that end, we have partnered with Ecologi to take climate action now, whilst we review our business and look towards to developing a net zero strategy.
Ecologi help businesses to reduce their environmental impact by planting trees and supporting world-leading climate crisis projects. We do this by funding a climate action workforce, offsetting their carbon emissions in both their professional and personal lives.
Each business partner gets a digital forest which they can monitor online to see how many trees they have planted. They also help to fund carbon reduction projects around the world. Check out ours.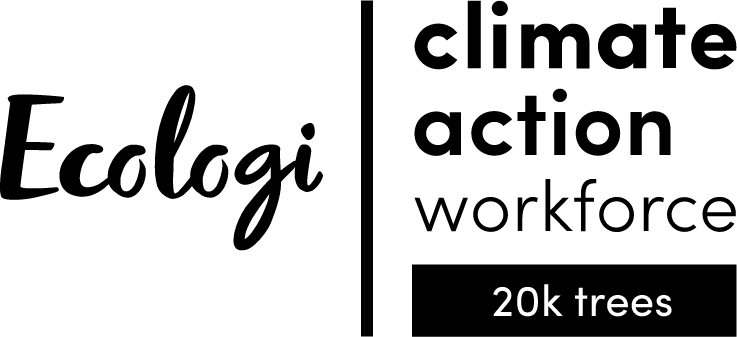 Ecologi's values and business model aligned perfectly with our environmental goals and we love how easy it is to keep up to date on our progress.
One of The New Projects We Are Now Sponsoring
Reforesting Madagascar
Madagascar has suffered extreme deforestation, having lost 90% of its rainforest. We are supporting projects planting trees here. The plan is to fill in a 1,354 hectare patch (about 2 million trees) and then move up the coast to reforest a new area.
Read more about the project here or other projects in our digital forest.
Why We Plant Trees With Ecologi
Tree planting
As ambassadors to the benefits of plants Ecologi knows that one of the best tools to tackle the climate crisis and keep our temperatures from rising above 1.5C is to plant trees. They are also crucial to preventing ecological collapse.

Ecologi's tree planting partner The Eden Reforestation Projects plant millions of trees around the world each month and Ecologi are currently supporting their incredible work in Madagascar.
Carbon Offsetting
Ecologi also invest money into other projects that remove greenhouse gasses.
Each month they pick the best CO2 reduction projects with Gold Standard certification, so we can trust our money is going to the highest-rated projects and making the strongest impact possible.
Mindful Supply Chain
Aside from our partnership with Ecologi, we also regularly scrutinise our business practises to see where and how we can make positive changes.
One key area is our supply chain. Creating and supplying high-quality plant displays is a very worthwhile industry but it also comes at a cost to the planet.
Our plants and some of our pots have to be sourced from outside the UK and our peat-reduced compost needs to be manufactured, using some materials that have also been imported.
To align our supply chain more closely with our values, we aim to use environmentally friendly alternatives (whenever possible), to work with local companies to reduce our transport costs, scrutinise the origin of our materials, and only use manufacturers with similar values.
Rehoming Oaks
We previously worked to save a significant number of Oak trees which were destined to be destroyed.
Our partner on that project was a long-standing client McArthurGlen, who has part-sponsored the relocation, with a large number of trees going to their retail sites across the UK.
We also donated 5,500 trees to the Forest of Cornwall and the Pembrokeshire Coast National Park tree planting initiatives.
There is always more work to be done in reducing our impact, but we feel we are travelling in the right direction, steps which are already having an impact, and will set us on a path to keep doing.